By Shenron on Nov 03, 2007 with Comments 2
---
Used car lifts are generally any car lift or car lift kit sold after being used. Used car lifts can include 2 post car lifts, 4 post car lifts, scissor post car lifts, garage car lifts, showcase car lifts, etc. The main reason why there is such a demand for used car lift systems is that most car lift systems are extremely durable lasting 5 years or more. In fact, most car lift systems come with a 10 year guarantee making a well kept or under utilized car lift system easily lasting a decade or more.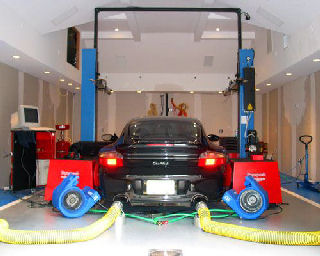 Used car lifts can be found almost anywhere used cars are bought and sold. For instance, ebay.com and craigslist.com are two top choices of places to buy used car lifts. In addition, there are many suppliers that specifically sell used or refurbished car lift systems. Since car lifts are usually non complicated items that can be easily repaired or refurbished if wear has occurred, most vehicle owners, storage companies and mechanics choose to save a bundle, while still purchasing a high quality car lift kit.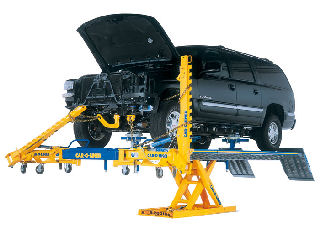 Prices for used car lifts can obviously differ depending on style, wear and tear, age, shipping costs, etc. However, a smaller sized 2 post or scissor car list can usually be found in decent condition for as low as $400.
Some companies that sell used or refurbished car lifts even include a warranty that can last several years. However, if you want to buy a used car lift for the least amount of money possible, it will probably be sold as is and not come with any warranty.
Two things to consider when purchasing a used car lift is the condition of the steel and other items such as the pump, hydraulic lines, etc. Make sure the unit does not have any rust or is bent. Any bending or rust can limit the effectiveness in the unit and can be a safety issue.
Related posts:
Filed Under: General
Comments (2)