By arman on Feb 06, 2010 with Comments 0
---
Japanese tuner Wald International is previewing their new body kit specially designed for the amazing Porsche Panamera before they reveal it in full in a major car show.
Wald's Panamera is 110 percent better looking than hte original car thanks to the modified body which comes with new bumpers, spoilers, new sills, rear wings and diffuser.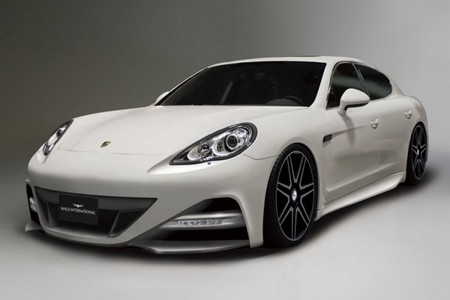 The package will also include modified suspension which lowers the ride height and sporty wheels probably in 20 or 21-inch diameter. But there will be no performance upgrade.
Here's another proof that Wald is the only Japanese tuner that can rival European giants.
Further Readings:
Filed Under: Tuning
Comments (0)
Leave a Reply
You must be logged in to post a comment.