By Shenron on Apr 04, 2009 with Comments 0
---
The Mercedes-Benz McLaren SLR is an incredible exotic car running on a 5.5 L Supercharged V8 engine, capable of 575lb-ft@3250 – 5000rpm / 620bhp@7000rpm.
The Mercedes-Benz McLaren SLR is able to accelerate from 0-60 mph in only 3.9 s and can reach a top speed of 211 mph!
This beautiful exotic super car uses a five speed automatic transmission transmission and weights 3898 lbs.
Do you really want one of these?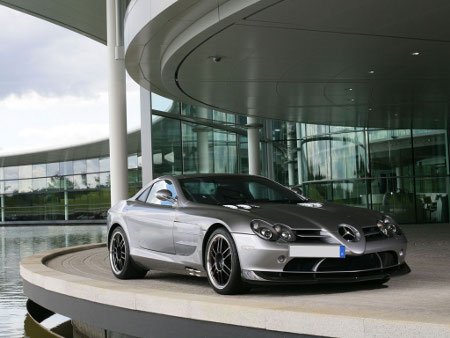 Well, you just need to get a mere $452,750 and the Mercedes-Benz McLaren SLR is all yours…
Meanwhile, remember to drive carefully.
Further Readings:
Related posts:
Filed Under: General
Comments (0)
Leave a Reply
You must be logged in to post a comment.