By Justin on Feb 15, 2009 with Comments 0
---
If you use your car to carry lots of stuff whether it is groceries, merchandise for a small business, sporting equipment, your dog or tools you probably are looking for ways to enhance your car's storage capability.  While cars offer plenty of storage options, they are definitely not as roomy as minivans, SUV's or pick up trucks for that matter.  Here are some tips on getting more cargo space from your car.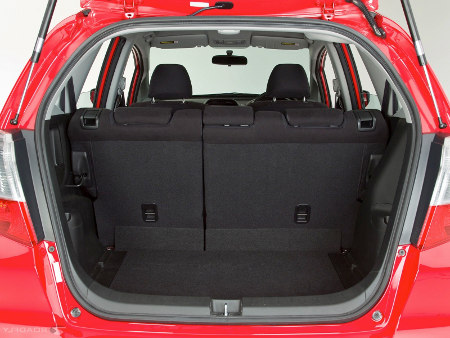 Cargo Organizers
If you either carry a lot of stuff or a lot of different stuff such as a baby carriage and work tools, you want a safe and effective way to store them.  One way of doing so is with a cargo organizer for a trunk of a car.  Many trunk organizers can help you neatly store much of your goods in a safe compartment.  These organizers are usually quite affordable and easy to install or to remove if needed.  Whether you are trying to throw in your sports equipment or your groceries, these organizers definitely work.
Bike Carriers
Bicycles are one of those items that most people can't fit into their car.  So what to do when you want to take you and your girlfriend or family to the lakeside for a nice bicycle ride?  Simple, a bike carrier.  Bike carriers come in two varieties, ones that fits outside of your trunk and ones that fit on your roof.  These bike carriers safely hold your bike firm and can carry two three or more bicycles- depending on the style.  However, roof bike carriers generally hold only two bikes.
Roof Top Carriers
If your vehicle has a roof rack or if you would like to simply install one, one cargo option is a roof top carrier.  These roof top carriers are usually aerodynamic and serve as a second trunk.  They can hold plenty of stuff, especially if you require extra storage when you are on a cross country trip or go camping for the weekend.
Filed Under: General
Comments (0)
Leave a Reply
You must be logged in to post a comment.