By Justin on Nov 15, 2008 with Comments 1
---
If you are looking to add some excitement to your vehicle there are plenty of ways to do so.  No matter what kind of budget you are on or what type of vehicle you own, there are literally thousands of items that you can purchase to make your vehicle more unique and looking sharper.  Besides adding exterior modifications to your vehicle and adding performance to the engine, many car tuning enthusiasts want to drive in a cabin that is comfortable and also customized to their liking.  Just some of the many interior accessories one can choose are interior mats and car pedals.
Interior Mats:  Perfect for Your Car
No matter what kind of vehicle you own, you can easily customize it and add some luxury to your vehicle with interior mats.  We are not talking about vinyl or plastic mats, today's interior mats are made from some of the best quality fabrics, are light weight for racing or extra plush for comfort and come with some of the best graphics around.  Whether you are looking to brand your vehicle with it's name such as Honda, Nissan, etc or would like to personalize it- it is extremely easy with interior mats.  Interior mats are also extremely affordable and you can usually purchase them at either your neighborhood auto parts store or online.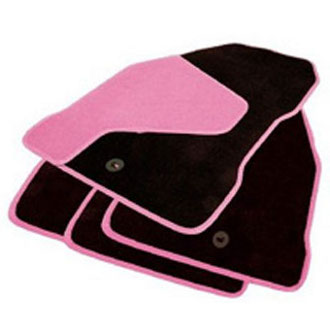 Add Racing Pedals to your Vehicle
In addition to interior mats another great way to customize your vehicle and make it look racing authentic is to add racing pedals to your vehicle.  Most racing pedals available come in either chrome aluminum or carbon fiber style.  They are generally universal and fit all makes and models and very affordable.  If you are looking to customize your vehicle, do it with style with either racing pedals or interior mats.
Filed Under: General
Comments (1)
Leave a Reply
You must be logged in to post a comment.