By Justin on Jan 26, 2009 with Comments 0
---
One of the joys of riding in your car is listening to great tunes.  We all love music and while many stock systems that come standard sound much better than they did years ago, there is plenty of room for improvement.  If you consider yourself an audiophile along with a car tuning enthusiast, here are some tips on getting the most out of your car's sound system.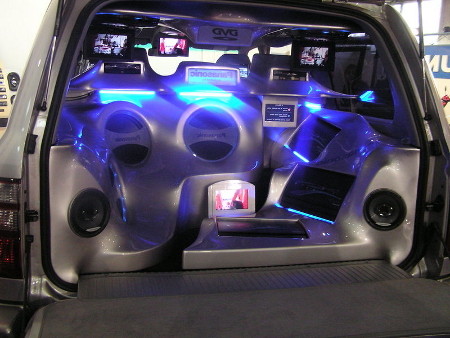 Choosing the Right Features
Today, there are plenty of car stereo's available and many offer features that only a few years ago were either very expensive or didn't exist.  For those that are looking to enhance their sound and convenience, when choosing a sound system, definitely consider how you listen to music and media.  For instance, are you looking to listen to satellite radio, your iPod or mp3 player, are you looking to add entertainment choices for your family such as DVD or games or are you a purist and just want to listen to some decent CD's when on the road.  First, finding out what you require will ultimately help you finding the right system for your needs.
Easy to Use
Since you will want to keep your eyes on the road, making sure your new sound system is easy to access and use is important.  Today, even aftermarket stereos offer control functions that are easy to spot and use and some even offer controls that clip onto your steering wheel.
Speakers Matter
Besides the head unit, you need to also consider speakers, amps, etc.  A good sounding stereo is only as good as the speakers creating the sound.  Make sure you find speakers that not only fit your vehicle, but are also rated to work nicely with your stereo and vehicles power requirements.
Filed Under: General
Comments (0)
Leave a Reply
You must be logged in to post a comment.