By Shenron on Dec 09, 2008 with Comments 0
---
Founded in 1947 SAAB Automobile was created as a part of the mega corporation SAAB (an airplane manufacturing company) which is an acronym in itself for "The Swedish Airplane Company". The founding company was started as far back as the 30's with war plane manufacturing in preparation of future European continental conflicts which soon occurred (World War Two). After the Second World War car manufacturing began and the first vehicle off the line was the Saab 92, which was built in the fashion of the popular streamliner and had a small two stroke two cylinder engine, with front wheel drive and full independent suspension. The reason it had the high number of 92 was that model 91 was an airplane, as were the models before that. Following this were the models 95 and 96, which both used a V4 engine rather than the older two stroke, which was ended due to emission controls in the 1970's.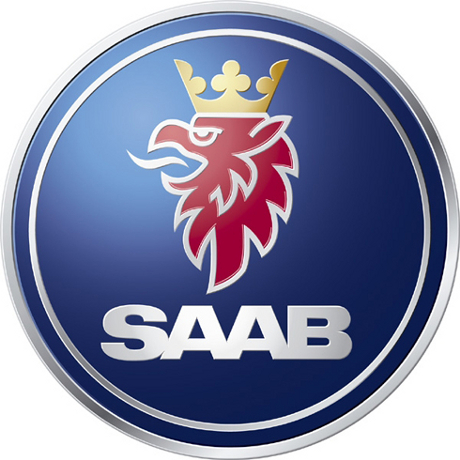 Production from Saab and its emergence as a major brand coincided with the 500,000th car mark in 1970, as manufacturing and development of technology went on a fast track – having been spurred by the oil crisis. The first large car by Saab was the Saab 99 built in 1967, and then in 1970 Saab manufactured the engine independently of the English company beforehand, and in 1972 they increased volume to two liters. Following this turbochargers were incorporated and optional by 1977, and they incorporated a unique feature that also used a wastegate that regulated boost level and greatly increased performance. This is very significant, as unlike a large turbocharger that had lag, it enabled a smaller turbocharger to do the same job as the large one without lag, and without the emissions waste and fuel consumption waste while still delivering near to same levels of performance.
Throughout the late 70s and early 80s Saab had begun to pick up a large number of customers and increase market share mainly because of its better turbo system in its cars, and the introduction of the Saab 900 which incorporated it. However by the mid 1980's Saab was producing more than it was selling, and losses began to accrue, with over forty thousand vehicles remaining unsold – to combat this Saab took emergency steps by shutting down a major factory and then opening talks with other companies, resulting in the 1990 50% acquisition by GM. By 1995 it paid off with Saab posting in the black for the first time since the 80's, and then in 200 GM bought SAAB's remaining shares and SAAB Automobile became one of GM's child companies. Currently Saab manufactures two popular models of vehicles, the 9-3 and the 9-5, which are manufactured and imported from Sweden; also there is the 9-7X SUV which is manufactured in Ohio, and does not need to be imported to the United States because… Ohio is in the United States. A new vehicle is planned for release in 2009 called the 9-4X, a large SUV that will also share its main platform components with the new Cadillac BRX.
Filed Under: General
Comments (0)
Leave a Reply
You must be logged in to post a comment.