By Shenron on Oct 19, 2009 with Comments 0
---
Lexus, like Infinity, is a clone of the Acura Japanese Luxury vehicle model started in 1989 by Toyota. They are sold in many different countries and as such have developed a reputation as a good luxury vehicle that is reliable and as such has sold many automobiles. Recently in a survey of owners of over fifty thousand cars the problems they reported were minimal and placed Lexus in the top spot of all the other car companies in the US for reliability.
As early as 1983 the chairman of Toyota had been planning something secretive and big, as he had planned to release luxury vehicles even then, however they kept it under wraps and called it the highly secretive F1 project. A group of researched flew out to the US to observe the upper class and see how they consumed, it was concluded that through their findings and of all other things – Toyota would need to make a new brand and a new network of dealers for it to be profitable.
They formed a super-marketing unit of crack advertisers to come up with a name and a way to market it effectively, and some of the early names were Alexis, Chaparel and a few others, however they decided on Lexus. In 89 they launched Lexus and had expended over a billion in investments, what followed next was the flagship LS 400 being rolled out into the dealerships.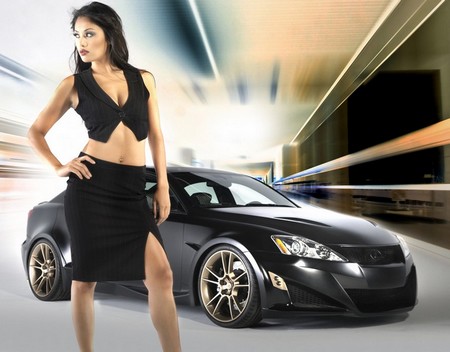 The car fared well, with good reviews about its excellent fuel usage, noise performance, and overall design, and ability to compete with BMW and Benz. In its first year it racked up a sale count of 63k, followed by 70k the next year, and 320k last year. Thus far it has gained the title as the largest auto seller for luxury cars if going by the numbers and currently holds many of the awards for reliability and performance, and overall user ratings. There are four sedans, a convertible coupe, and three utes in the lineup for Lexus and plans for new performance vehicles have been announced, such as the new F-series along with the LF-Sh hybrid. Lexus has placed much of their fiscal investments in high quality engineering and luxury while keeping costs down in order to balance between the two, and many technologies they incorporate are considered cutting edge and very handy (such as on screen navigation, back seat screens for entertainment, and other gauge improvements). The future for Lexus looks very good indeed.
Filed Under: General
Comments (0)
Leave a Reply
You must be logged in to post a comment.