By Shenron on Oct 19, 2009 with Comments 0
---
Lancia was founded in 1906 in Italy, by Vincenzo Lancia, which later was to become a major part of the Fiat Company in 69 after a merger. Lancia was to see several pioneering advancements in the auto market, from the first monocoque car to the first production vehicle to carry a V6 engine, and also earlier tests with other types, including a V12, and in addition to that was the first company to manufacture the V4, and they used independent suspension in their cars before others – as others at the time used live axils in their cars in the front and back.
They were an independent producer of some fine vehicles until the 1960s and their production costs out weighed their sales, and thus fiscal problems founded the corner. The reason was that they aimed to be the best and highest quality manufacturer, rather than cost effective, and in so doing made some of the best cars on the market at the time… however not enough of those cars to cover costs. Then, when Fiat came along and placed a buyout bid, resistance was futile. At the time many thought this would be the death of Lancia, however Fiat maintained Lancia and continued to support it – albeit with more cost effective methods.
Currently there are a few vehicles being produced by Lancia, and they are so far mostly reputable as far as reliability and innovation goes. The Lancia Ypsilon is a car produced since 2003 and is considered a super mini, and currently is their best selling model; the Lancia Thesis is another car that has been manufactured since 2001, and is also a top selling model with choice of many different equipment options.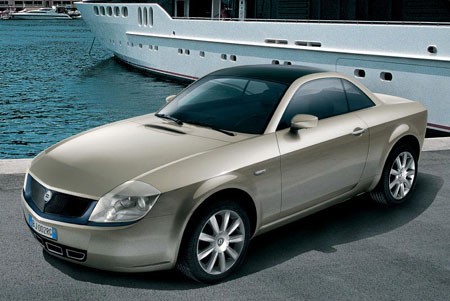 The last one of mention is the Phedra; a new vehicle released in 2002 after a joint project between PSA and Fiat, and is considered as one of the more luxury related models.
Filed Under: General
Comments (0)
Leave a Reply
You must be logged in to post a comment.