By Shenron on Jul 13, 2008 with Comments 0
---
The Hyundai Motor Company was founded in 1967 and the following year they released their first model, the Cortina, with the help of Ford UK. Hyundai is based in Seoul, South Korea and is part of the Hyundai Kia Automotive Group which as of 2005, based on combined sales among group members, was the 6th largest automobile manufacturer in the world. Hyundai has been a successful car maker on their own for more than twenty years, solidifying their place in the economy car market with many models that prove capable of achieving decent mileage and economical pricing.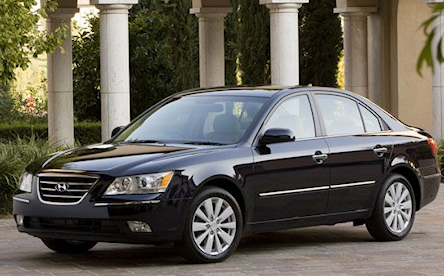 Hyundai has revamped their Sonata and issued it as a mid-season model with a number of added and updated features. The 2009 Hyundai Sonata has a number of improvements in terms of both exterior and interior changes. This was a brave undertaking by Hyundai seeing as the Sonata has been that company's signature sedan of late, and their most successful sedan in the company's history.
Improvements in safety and operation are most seriously represented by further strengthening of the automobile's frame. This focus on providing more strength to the car's frame will mean that front end collisions will not be nearly as invasive to the integrity of the vehicle. Safety is also the paramount reason that the Sonata now offers front, side and curtain airbags.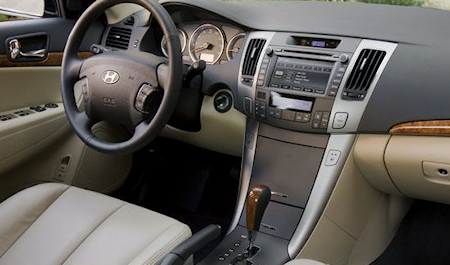 The 2009 Hyundai Sonata also offers the option of coming with one of two new engines. Plenty of power is provided with the 3.3 liter V-6 engine that can be included in this model, but serious fuel economy can also be achieved when instead choosing the Sonata to be built with the more economical 2.4 liter 4-cylinder engine. Both engines have so far shown themselves to be two of the more economical engines to run in their classes. This is an important fact during these times of sky high fuel prices.
Other new features in the 2009 Hyundai Sonata include an optional Global Positioning Satellite navigation system, standard electronic stability control, sports tuned suspension, and a new larger roll bar. All of these changes show that although the Sonata remains a fine economy car, that doesn't mean safety and luxury has to be sacrificed as well.
Hyundai has taken all these steps to make a tighter grasp on the economical car market by strengthening the already popular Sonata's position as one of the premier economy cars available. The Hyundai Sonata appears to have cemented itself as one of the all-time economy cars in terms of vehicle history, nothing looks like that will change any time soon.
Related posts:
Filed Under: General
Comments (0)
Leave a Reply
You must be logged in to post a comment.