By Shenron on Jul 17, 2008 with Comments 5
---
Have you ever seen a masked car? You've probably seen this cool design on sports cars like the Porsche and Lamborghini but a lot of car owners have also started using it.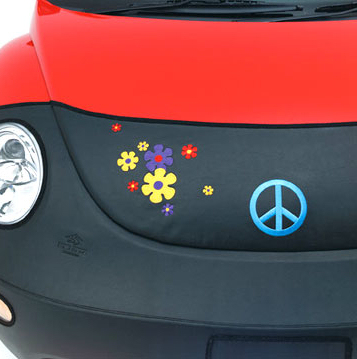 First of all, its use is functional. It is to protect the hood of the car but because of the queer design, it makes your car look like a hooded machine. Car bras come in different designs and concepts. Some designs are mainly sporty in appearance, some are minimalist, others come in matching color combinations, and several cover the full front end of a car's hood. Add a nice gleaming racy headlight and some nice body kits and your car will make mouths water.
Car bras are available based on vehicle type with ready cutouts for the headlights, license plates, car grilles, fog lights and in pick-ups or SUV's, the winches and tow hooks. Some car bras go beyond the hood and also cover the side view mirrors. These are called mirror bras which are designed to keep scratches and nicks off the side view mirror assembly.
Filed Under: General
Comments (5)
Leave a Reply
You must be logged in to post a comment.