By arman on Jul 16, 2010 with Comments 0
---
You might be disappointed why MTE picked an old Golf IV to modify, but when you realize what they've done to it you'll be chuffed to bits!
OK let's cut to the chase. This Golf has 790 hp and 1200 Nm of torque! The top speed is not announced, maybe they didn't dare to try it, but they say it runs the quarter mile in 10.7 seconds at 216 km/h.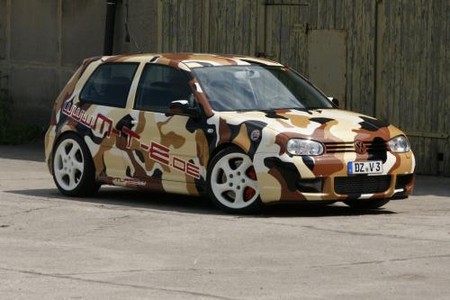 To get this power out of the 3.2 liter V6 engine of the car, MTE has installed gigantic turbos new injectors, modified cylinderhead, new pistons, camshafts and ECU.
To keep things under control the car is equipped with KW suspension, semi-slick tires, and Brembo braking package.
Further Readings:
Related posts:
Filed Under: Tuning
Comments (0)
Leave a Reply
You must be logged in to post a comment.