By Shenron on Dec 05, 2007 with Comments 2
---
Getting stuck in the snow sucks – trust me, I know. When we had the 5 feet of snow I couldn't drive for a week, and the snow melted in just a few days. The reason was I had no traction back then on my tires. Before you do anything call your municipal city or county office, or even your local police station to ask about chains being allowed. Usually they will tell you it depends on how thick the snow is, however if you live in a large city where they do a lot of salting it may become a hassle to put on chains in the garage just to get out of the drive way and up your street until you get to a main salted road. Well there is an alternative to chains, and that is winter tires. Before winter hits invest in a set of winter tires made for snow travel, and when winter comes get them put on. They may not be as effective as chains, but they will do a lot better than a regular tire. A second tip is to make sure your driveway is at least scraped to the barest minimum. That way on the way out of your garage the tires don't get caked in snow before you even make the road.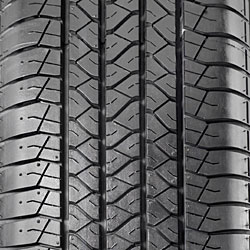 As always, please take a set of chains with you, regardless if you need them or not. Preferably the kind that are easy to put on a stuck tire after you run the engine enough to make an opening. This way you can get out of a lot of stick situations where your vehicle would get a citation for being illegally parked – or worse – it will be plowed into by the oncoming traffic or the snow plower. There are more accessories you should have with you besides this if you plan on travelling in the snow for great distances, and they will be addressed in another article.

Filed Under: General
Comments (2)
Leave a Reply
You must be logged in to post a comment.