By arman on Jun 19, 2011 with Comments 0
---
Hofele Design has come up with the fanciest tuning package ever for the Volkswagen Touareg.
The German SUV has been given a through makeover with a massive body kit consisting of flared arches, bumper extensions, side skirts, and rear diffuser and a two-tone interior leather trimming which also covers doors and armrests.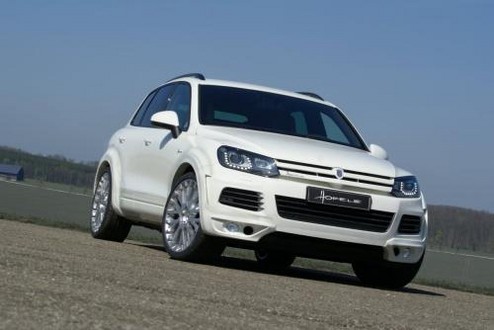 Called the Royal GT, this Touareg also benefits from new set of wheels, from 20 to 22 inch available.
Last but not least, you get an engine treatment that upgrades the 3.0 TDI CR from 240 PS to 275 PS and the torque from 500 Nm to 580 Nm. I
Filed Under: Tuning
Comments (0)
Leave a Reply
You must be logged in to post a comment.