By Shenron on Nov 30, 2008 with Comments 0
---
One of the oldest auto manufacturers, and now a child company of Volkswagen, Skoda Auto have been producing cars since the late 1910s. Originally founded as Laurin & Klement in 1895, Skoda is one of the four oldest car manufacturers still in production today. It was founded in the Austria-Hungary Empire and was named for Vaclav Laurin and Vaclav Klement. After production had begun in 1905 they were soon the largest automobile manufacturer in Austria-Hungary, until it was bought by Skoda Works, a large European conglomerate at the time before the Second World War.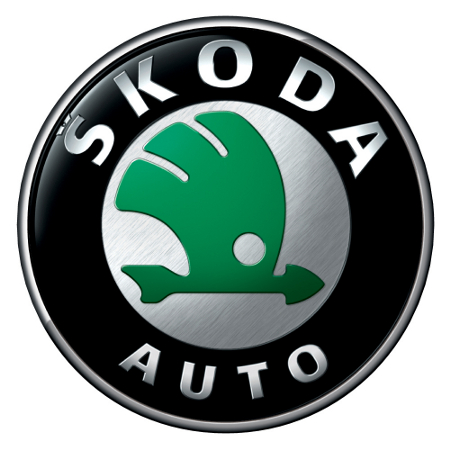 During the Second World War Skoda and all its little companies, including the automobile manufacturing firm was forced into war machine production to feed the German need for industrial goods, weapons, and anything else to further the NAZI rise to power. After liberation, in a war torn Europe, Skoda emerged scathed and battered, but had rebuilt and was already producing its first cars again in June of 45, just months after Adolf Hitler committed suicide. Later on the Skoda firm became a planned company, and was torn away from the megacorp's hands into the communist government. This caused them to lose ties and technological trades and contracts with many sources – but despite this they continued on.
As the Cold War froze over the world the Skoda Company provided many of the Warsaw pact with vehicles, and was known for building extremely rugged and tough vehicles that were reliable under the most adverse of conditions. By the 1980's they had stalled in technological developments for more than twenty years, leaving their models as outdated and seen as old – however they were still able to match western car power standards and even won some rallies with their 130 hp engines. In fact they won the RAC Rally a whole seventeen consecutive times.
In 1987 engineers were able to use some western ideas and technologies, and came up with the Favorit model of vehicle, giving it a modern look and an engine with western motor work technology that still performed as well as western cars of its class. With the downfall of the soviets and the iron curtain Volkswagen immediately stepped in, in 1990, to grab onto Skoda, and by the mid 1990's the technology was up to date. Eventually the image of Skoda changed and was seen as a more modern car, and more concept cars are on the way. Last year they hit the 550k mark, and at the end of last year it grew by another 50k. Skoda vehicles have a planned return to worldwide market shares soon, with Australia being one of the major locations.
Further Readings:
Filed Under: General
Comments (0)
Leave a Reply
You must be logged in to post a comment.