By arman on May 16, 2010 with Comments 0
---
Onyx Cars has came up with two new utterly vulgar body kits for the new 2010 Range Rovers, called the Platinum S for the RR Sport and the Platinum V for the RR Vogue.
These carbon fiber and plastic kits for both cars include massive front and rear bumpers with LED lights, new sporty grilles, flared wheel arches, tall side skirts, and new tailpipes.
Needless to say the cars also come with a new set of huge wheels with low-profile tires. So if you are planing to use your Range Rover off the road, stay away form Onyx!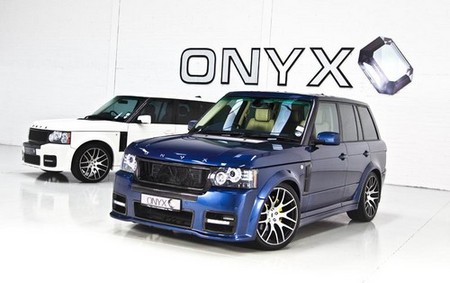 But if like most customers you buy these cars for school run and highway cruising, then make sure you order Onyx engine upgrade program as well. For the 3.6 liter V8 diesel they offer 347 hp, while the 5.0 liter supercharged V8 models can be had with up to 635 hp.
Filed Under: Tuning
Comments (0)
Leave a Reply
You must be logged in to post a comment.