By arman on Dec 10, 2009 with Comments 0
---
The new Lamborghini Gallardo has recently paid a visit to Edo Competition garage. It went in as a LP560 and came out as the LP600!
This is because of the extra power Edo has put in the car's V10 engine. It now develops 600hp and 527 nm of torque, it does 0 to 60 in 35 seconds and has a top speed of 212 mph.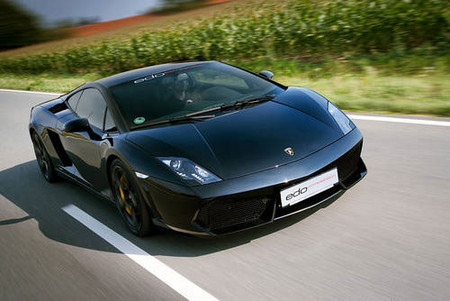 The car has a sport exhaust system whit butterfly valves which enhances the already amazing sound of the Gallardo. It has an electronic remote by which you can choose between discrete or volcanic  noise.
The LP600 also features a sport adjustable suspension for the sake of even sportier handling and 19-inch three-piece racing wheels with artificially-aged cast center-sections, covered with Dunlop Sport Maxx tires.
As it's usually the case, Edo does not change the body significantly, they only adds a front spoiler lip to improve aerodynamics.

Filed Under: Tuning
Comments (0)
Leave a Reply
You must be logged in to post a comment.