By Shenron on May 23, 2008 with Comments 0
---
The Volkswagen and Porsche automobile companies are two of the most recognizable brand names in the industry. They both appeal to different demographics, with Porsche being more focused towards the luxury sports car market and Volkwagen focusing more on the economy car market. Each company was founded and remains based in Germany, but the similarities and ties do not end there.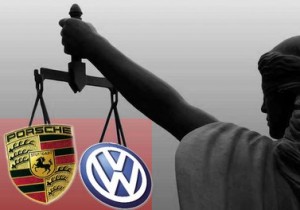 Porsche was founded in 1931 by Ferdinand Porsche, before founding his own company he was the original designer for Volkswagen. Many of Porsche's original designs stayed with the Volkswagen company for years, he was in fact the lead designer in charge of designing what would become known as the Volkswagen Bug. In fact Porsche's first car put out on the market in 1938, the Porsche 64, was built and assembled with many components borrowed from the Volkswagen Beetle. As late as 1948, th Porsche 356 also used many Volkswagen parts and components.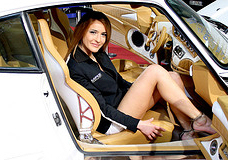 In 1969 the two companies would jointly produce the VW-Porsche 914 and 914-6. The standard model 914 made use of a 4 cylinder Volkswagen engine, while the 914-6 used a 6 cylinder Porsche engine. The mid 1970's saw the Volkswagen-Porsche relationship expand to also include the Audi car company. Continuing their tradition of working together, as recently as 2002, a Porsche vehicle (the Porsche Cayenne) was put on the market that shared the entire chassis with both a Volkswagen and Audi automobile.
The relationship between these two companies was made official in 2005 when Porsche purchased an 18% stake in Volkswagen. Porsche has continued to buy more and more of Volkswagen, usually in attempts to keep Volkswagen from being taken over by other automobile manufacturers. With this partial ownership of Volkswagen by Porsche, it is plain to see that the relationship between these two companies which started in the early 1900's will continue on into the foreseeable future.
Further Readings:
Filed Under: General
Comments (0)
Leave a Reply
You must be logged in to post a comment.