By arman on Feb 23, 2010 with Comments 0
---
Senner tuning has a big obsession with all Z-series Nissans. They have already released completer packages for both 350Z and 370Z.
Now they have come up with new wing doors for the 370Z, maybe because they thought it's cool. But we are wondering who told them that those stupid graphics on the sides of the car is cool!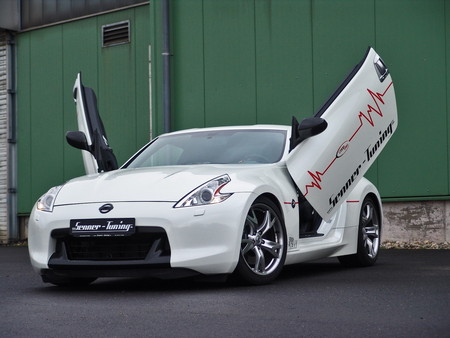 Anyway, if you want wing doors on your 370Z Nissan, set aside 1790 Euro, as that's what it costs including installation.
Further Readings:
Filed Under: Tuning
Comments (0)
Leave a Reply
You must be logged in to post a comment.