By Justin on Nov 28, 2008 with Comments 0
---
Since 1976, the Porsche 911 has become infamous for its incredible power, great looks and very nicely crafted interior.  For the 2009 model, Porsche has pulled out all the stops to ensure that this car continues to garner the respect of its predecessors.  If you are looking for one of the fastest cars on the market that not only is great on the road, but track as well, the Porsche 911 and 911 Turbo definitely do not disappoint.
The 2009 Porsche 911 Tech Specs
For those looking for plenty of power and rocket type acceleration, the 911 is a winner.  Zoom from 0 to 60 in about 3.4 seconds in this baby, practically beating anything else on the road. Besides great acceleration, the power plant delivers 480 horsepower from a nicely done 3.6 liter Flat 6 engine.  Although the suspension is a little soft for many, the 911 offers great components including a 6 piston front brakes, Michelin Pilot sport tires and a very nicely done interior that makes the 911 a dream to drive.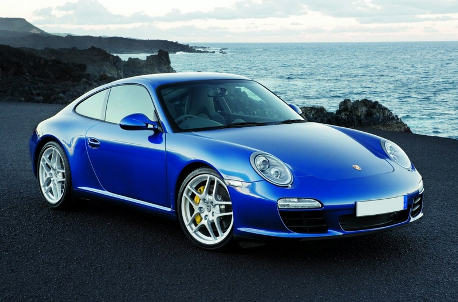 The 2009 Porsche 911 Turbo
If you find that you need more power and why not, Porsche is also proud to present the 911 turbo.  With the 911 turbo, you do get some styling changes, but nothing to revolutionary, for instance, there are slight changes to the bumper, exhaust and taillights.  The main difference is a twin clutch gearbox which includes direct injection.  This means that your comparable 3.6 liter flat 6 engine is now turbocharged from 480 horsepower to 500 horsepower.   All in all, two very nicely done vehicles.  If you are a Porsche enthusiast, you can still keep your bragging rights with these two cars.
Filed Under: General
Comments (0)
Leave a Reply
You must be logged in to post a comment.