By Shenron on Oct 19, 2009 with Comments 0
---
Panoz Auto is a higher performance car manufacturing firm owned by Italian American Don Panoz, who made his fortune in pharmaceuticals and later became successful in the automobile industry. Originally founded in 1989 it has been a very large success, as in 1997 and since that time they have competed all over the world, along with a mission to keep its road cars very closely linked to its racing cars.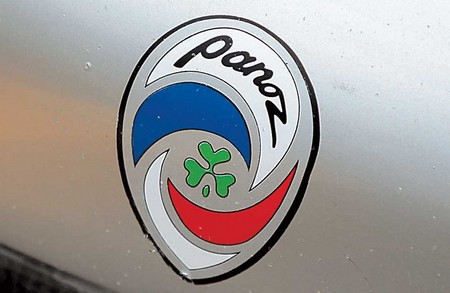 This means that they shifted their manufacturing techniques that allow normal road Panoz Esperante cars to be modified and turned into racing vehicles with little overhead investment as compared to say… turning a Honda Accord into a racing vehicle. Currently there are six road cars with a seventh in development in current production, and five of them are variants of the Esperante. The plain Esperante, the GT, the GTLM, the JRD, and the GTR-1 Street Legal, in addition to that there is also the AIV Roadster and the currently in development Abruzzi.
Their racing division is still working and producing its own lines of vehicles as well, three of them are Esperante, one is an LMP-1 Roadster-S, there is also the LMP07 and the LMP01 Evo. The Panoz company is made up entirely of the huge holdings of the man Don Panoz, and all of these holdings are related to just sporting vehicles (the rest are elsewhere in other companies and umbrella corporations).
The headquarters of this magnificent sports vehicle is in Hoschton Georgia (US). The company itself owns a few race tracks, a car construction company, and even a race school to teach their drivers to race.
Filed Under: General
Comments (0)
Leave a Reply
You must be logged in to post a comment.