By Justin on Nov 28, 2008 with Comments 0
---
If you love European sport cars, one vehicle on your list has to be Maserati.  Maserati has been making incredibly exotic, sexy and high performance vehicles for decades and while Lambo and Ferrari having been making all the big announcements, Maserati has continued to do its thing maybe not loudly, but definitely with confidence.  One of the great Italian sports cars to be developed by Maserati recently is the Gran Turismo and by the looks and sound of this vehicle, Maserati definitely is firing on all cylinders.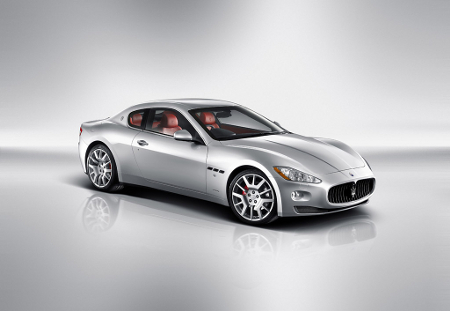 Maserati Gran Turismo Tech Specs
Maserati is known for its Pinin Farina Styling and this Gran Turismo model is no exception.  With Maserati, you receive classic Italian styling with beautiful, voluptuous lines and a soft purr to go with it.  The configuration for the Gran Turismo is 2+2 which is a great way to enjoy performance, without throwing to the wind utility.  While this vehicle looks like a work of art, there is plenty under the hood to make sure it has plenty of power to impress.  Under the hood you will find a 4.2 liter V8 engine that produces a very generous 405 horsepower.  It also comes with a very nice transmission- a ZF 6 speed transmission that includes sporty paddles on the steering wheel for smooth shifting.  Where the rubber meets the road, you will find Pirelli P Zero 20 inch tires which helps this vehicle enjoy the curvy roads in Europe.
The Leather Interior
With fine Italian sports cars, you can always expect a wonderful, leather interior and the Maserati Gran Turismo is no exception.  The leather work is absolutely amazing and you will find soft leather on the seats, steering wheel and along the dash.  For those that love the smell of the leather, this GT doesn't disappoint.
Filed Under: General
Comments (0)
Leave a Reply
You must be logged in to post a comment.