By Shenron on Sep 23, 2008 with Comments 0
---
Ginetta was created by four brothers, named Douglas, Trevers, Ivor and Bob, in England back in 1958 and they were built as a kit for enthusiasts who liked to make high performance light vehicles. It was called the G2, however they continued and later added the G3 to their lineup with a fiberglass body in 1959, and then of course if you're paying attention, yes the next one was the G4, another performance car – however it differed from the G2 and 3 in that it could also be considered street legal and used on public roadways – hence you could race it or drive it.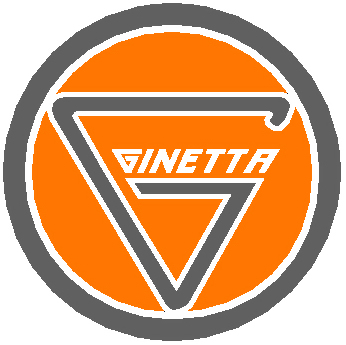 About five hundred of these vehicles were made by 1969 and they used a lot of different engines, but primarily ford engine varieties that allowed it to reach 120 miles per house with just a 1500 cc engine. The series later added on the G10 and 11 with higher powered engines and better efficiency. Following this was the G12 – a different style with a mid-engine and was meant for a competition rather than just to zip around town. The 60s saw their little group begin to grow at a very nice pace, and in 67 they introduced the G15, with instead of a Ford engine, a Hillman engine (the Hillman Imp). This sold very well, and by 74 there were over eight hundred made.
In the seventies they ramped up and followed the number from the new G21 (a much larger engine and vehicle that could take a Ford 3.0L V6) all the way through to the G33. The company was then reorganized in the 70s and was now ready to face challenges of the more modern era of performance car building. In 1989, the Walkletts (the four brothers) decided it was time to retire. They sold the company and stepped back – only to see it fail, and then be bought by a group of fans who kept it alive. In 05 Ginetta was bought by LNT Auto, and then they announced plans for a larger factory. They plan to sell over three hundred cards a year by this year, and more the next.
Filed Under: General
Comments (0)
Leave a Reply
You must be logged in to post a comment.