By arman on Mar 19, 2010 with Comments 0
---
Brenspeed racing team from Indiana and Saleen vehicles are introducing their bran-new Mustang prepared for this year's NMRA drag race championship.
This Mustang, which is set for nine events, comes with a Brenspeed B302 power unit which has been tuned by Saleen.
They give it a supercharger and some high performance parts and in return it develops 600 hp. The car also sports a Saleen bodykit, and is fitted with special tires for the job.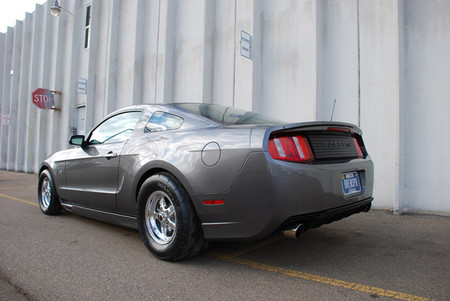 "Saleen and Brenspeed have partnered for the 2010 season because we have common goals," said Speedlab Director Jess Albright. "Brenspeed has a great presence at the track and they're extremely willing to help people on and off the track. We work closely with them to satisfy customers' needs for high-performance vehicles."
Filed Under: Tuning
Comments (0)
Leave a Reply
You must be logged in to post a comment.