By arman on Nov 13, 2009 with Comments 0
---
BMW 335i Convertible with its six-cylinder turbocharged engine, 5-seconds 0 to 60 acceleration, folding hard-top, four seats and lots of luxury toys, is a fabulous car for every occasion.
Nevertheless, ATT Autotechnik has just made it a little bit better by giving it more power!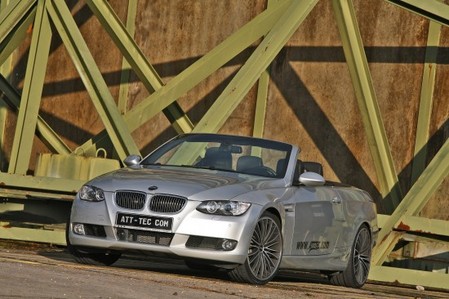 The tuner offers two stages of engine upgrade for different budgets. First there is the lighter package in which by some electronics modification you get 345 hp and 481 Nm of torque. It will cost you 2,355 Euros.
The more powerful package also includes a new stainless steel sport exhaust system which bumps the power up to 362 hp and 526 Nm of torque. This one is priced at 4,130 Euros, but you will also enjoy the sporty noise of new exhausts!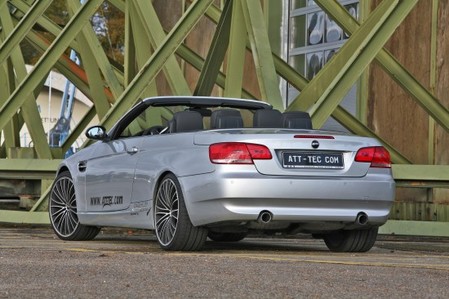 Autotechnik 335i is fitted with ATT TEC LeMans 20-inch wheels with Michelin Pilot Sport 2 tires that come in 245/30 size for front and 285/25 for the rear. The price of this set of wheels is 3,475 Euros.
Further Readings:
Filed Under: Tuning
Comments (0)
Leave a Reply
You must be logged in to post a comment.