By arman on Jun 20, 2010 with Comments 0
---
The latest project of Edo Competition tuning center is an Aston Martin DBS. In fact it's not a DBS, it's a DB9. OK, let us explain!
This car has started life as a DB9, but after 5 years its Russian owner got bored with it and asked Edo if they can turn it into the DBS, and well here it is!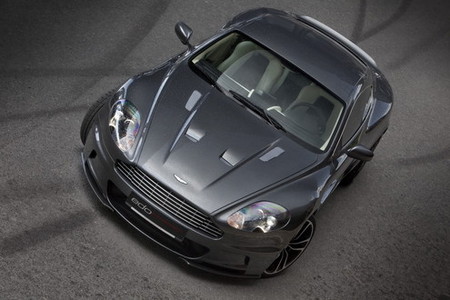 The car has the exact same body as the DBS with all the details and 20-inch wheels, but the interior is trimmed to please the customer with leather and alcantara.
Also the engine is more powerful than the standard DBS at 550 hp, which gives it a higher top speed as well. It's also got better brakes and suspension. Edo has not announced the cost of this conversion, so we don't know if it's actually cheaper to by a ready-made Aston DBS!
Further Readings:
Filed Under: Tuning
Comments (0)
Leave a Reply
You must be logged in to post a comment.