By Shenron on Nov 08, 2007 with Comments 3
---
Founded in the year 1986 this 21 year old car brand is a division of Honda that is primarily into manufacturing the more luxurious based vehicles. The Acura slogan currently is "Advance", and they have by being the first Japanese manufacturer of all the others to introduce Japanese Luxury vehicles into the United States an North American Markets, seeing that up until this time the most common vehicles to come from the plants in Japan and shipped to North America were simple economy cars that were designed to be cheap and reliable. The Acura currently has six different models being produced and sold today, they are the MDX –a luxury SUV, the RDX – a crossover SUV, the RL – a midsized sedan, the TL – a mid-size sports sedan, the TSX – a compact sports sedan, and finally CSX – a compact sedan that replaced the Acura EL. There have been a few previous models that are now replaced, but they were the Integra, the EL (as previously mentioned) the RSX, Legend, Vigor, CL, SLC, NSX, and the Sterling.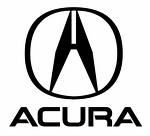 The future of Acura is invested in continuing development and research of current models, along with the development of the current flagship concept thus far called the Advanced Sedan, however there is also a next generation NSX (which had previously been discontinued) in the works and it is called the "Advanced Sports Car" concept. Currently the latest developments for 2006 and 2007 have been the new generation of MDX that has a 300 horse engine that is a V6, and is very stable with the SH-AWD (Super Handling-All Wheel Drive). In addition to this the TL Type-S was also re-introduced to the markets. That old NSX mentioned before was never that good of a seller, but current plans are to completely overhaul in when they bring it back by slapping in a good old V10 engine and giving it some major horses to power it. Finally in two years (probably more) they will enter the Japanese Domestic Market with their luxury vehicles (oddly they never released their vehicles to Japan – even though they are a Japanese manufacturer and subsidiary of Honda).
Further Readings:
Filed Under: General
Comments (3)
Leave a Reply
You must be logged in to post a comment.