By Justin on Oct 30, 2008 with Comments 0
---
Ferraris are the ultimate in sport cars.  For decades they have completely blown the doors off of the average sports car and continue to be crafted and engineered with the highest quality in mind.  For those that have loved not only the new Ferraris, but the classic Ferraris as well.  Here is a list of 3 of the great Ferraris that have been created over the years.  While not unanimously the best ever produced, these three Ferraris are just a few of the most extraordinary vehicles this great auto maker has produced.
62-64 250 GTO
The 250 GTO was an incredible vehicle.  Only 36 cars were created and in order to buy one, you first had to be pre-approved by Enzo Ferrari.  It should be noted that this baby cost a whopping $18K at the time.  Under the hood the 250 GTO had a 3 liter V 12 engine producing an inspiring 296 horsepower.  It also included a 5 speed manual and disc brakes.  These cars are so popular and today so rare that in 2008, one was auctioned off in England for 15.7 pounds.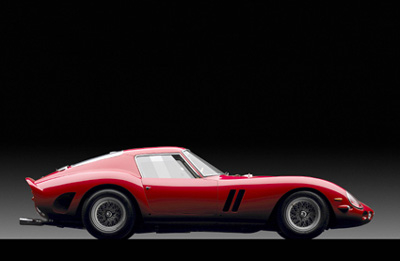 84-85 288 GTO
The 288 GTO is another great Ferrari.  This time 277 were produced.  This car featured a 2.8 liter turbocharged V8 that created 400 horsepower.  Acceleration was great as well, with 0 to 60 in less than 5 seconds and a top speed of 189 mph.
308 GTS
In 1975, Ferrari started manufacturing the 308 GTS which replaced the Dino 246.  The 308 GTS has beautiful Pininfarina styling, a mid engine configuration and of course great performance.  The engine came with a 3.0 liter V8 creating 255 horsepower, a top speed of 159 mph and acceleration from 0 to 60 in about 6.5 seconds.

Further Readings:
Filed Under: General
Comments (0)
Leave a Reply
You must be logged in to post a comment.